We had a bunch my family and our friends over for the 4th of July this year. I want to say we ended up with about 25 people. It seems like everyone had a great time.
We had 3 grills going at one point I believe. We had tons of food and lots of meat. It was all fabulous and suprisingly, there weren't a lot of leftovers! People came back for seconds and thirds.
A lot of people got in the pool, some in their underwear. My dad brought over some sort of liquor a.k.a. paint thinner, that he brought back from China. He was serving shots of it to people and the look on their faces after they took it said plenty. I guess it is a good thing I couldn't partake b/c I probably would have tried it and two of my cousins told me how it haunted them for the rest of the day. I wonder how those guys that took more than one shot were feeling yesterday. ;) I eventually hid the bottle b/c wives were trying to pon their husband's off on other people and I was afraid they would all end up staying at my house. :)
Anyway, after a good swim with lots of races and then my mom's wonderful dessert, everyone seemed worn out and a lot of people left. The rest of us hung out and played with Bianca and chatted until about 9:30.
All in all, it was a long day and I think a good time was had by all. We enjoyed ourselves and look forward to next year. Thanks to everyone who came over and added to the fun!
Here are some pics from the day. It was hard to get single pics b/c there were so many people so there are a lot of group shots.
Some of the first to arrive.
Edward brought over some dancing game that Kortnee seemed to be playing everytime I walked through. I hope she shared.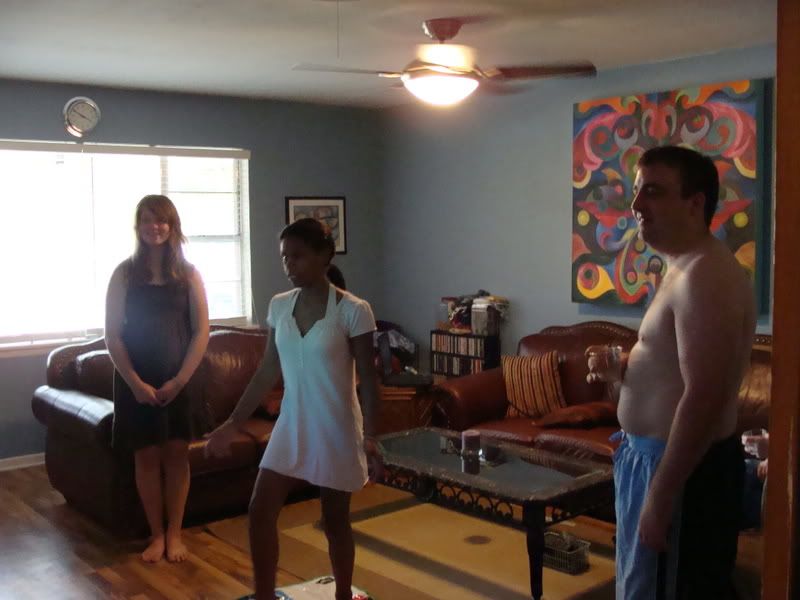 Kortnee and Nicki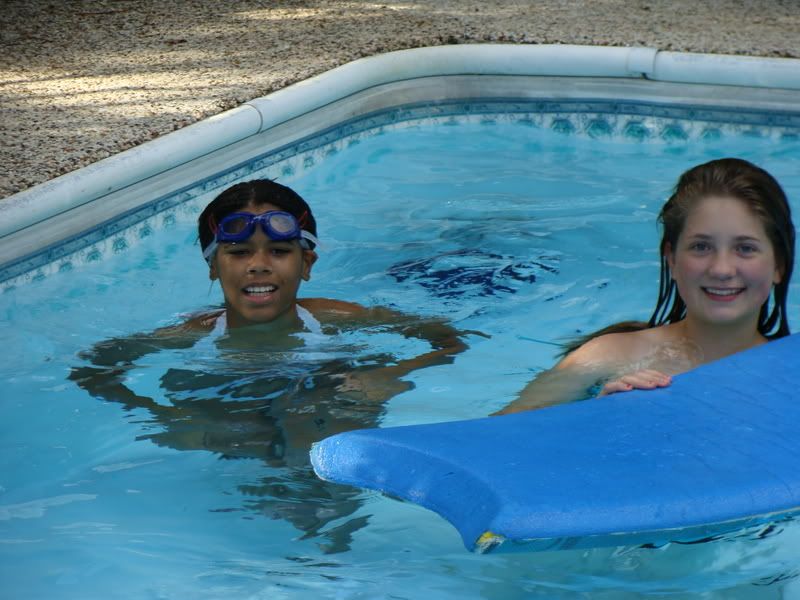 Awol and Steph
Edward blowing kisses to Elaine in China. Hopefully she will be here for next year!
Todd and Bianca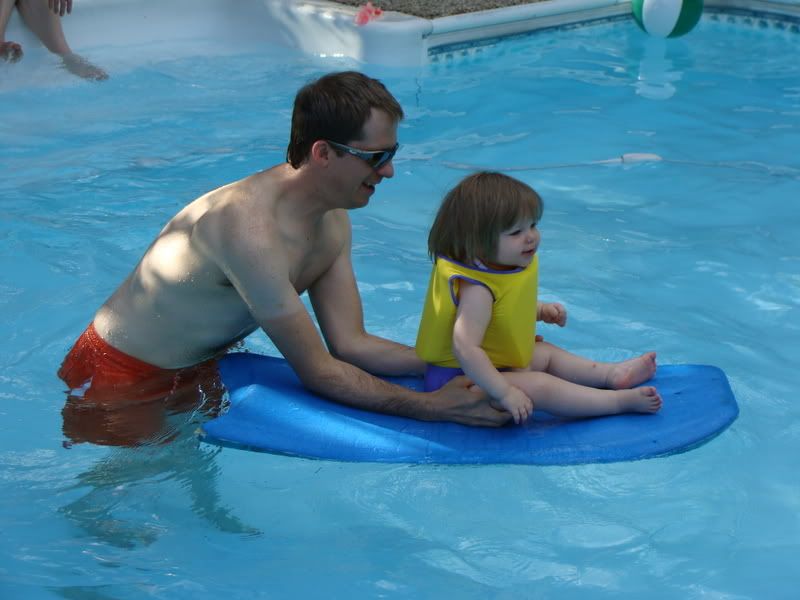 A group of people about to race
A group of people watching races
Awol and Boney
Here is a link to the whole album. There are too many pics to post.
Click Here for Album